With the huge growth in tourism that Cuba is experiencing right now, finding an accommodation according to your expectations can be a difficult task. Staying in a private home is an excellent choice to interact with people of the island and discover the most authentic side. This guide will explain ALL you need to know to find the best casa particular in Cuba and live an unforgettable experience.
We have divided this guide in 50 questions to make easier your reading. Below is an index for you to start with the question you prefer. You can find an excellent summary here.
Browse easily: Click any of the questions below to jump to each answer.
1. 
What is a "casa particular"?
In Spanish, casa particular (plural is casas particulares) means "private home". A private home in Cuba is a family private establishment that rents one or more rooms to foreigners. In other words, a private home is a private accommodation or a private stay in Cuba.
If you stay in a private room, sharing space with the family that hosts you, you will get a very similar service to that provided by bed and breakfast or hostels in any other country.
You can also choose to stay in complete private homes. In these cases the service is like a vacation rental.
2. 
How did casas particulares appeared in Cuba?
Before 1997, all accommodation devoted to tourism belonged to and was managed by the Cuban State. In 1997, to meet the demands of tourism and improve the economy of citizens, the government allowed Cuban families to register their homes as private businesses for renting rooms to foreigners.
Since November 2010, the government has made more concessions, allowing their citizens to have their own family business. In this way, Cubans can also offer their full house to foreigner as independent rental property and open and run hotels and paladares (restaurants run by self-employers).
3. 
Are all casas particulares legal?
No. To have a legal casa particular, owners must obtain a hosting license issued by the Cuban government.
In order to access this type of license owners must offer some facilities to their guests.
Keeping a hosting license is expensive. The hosts must pay a high tax to government whether the rooms of the house are occupied or not: Between 30 and 50 CUC per room each month plus a gastronomic tax (to offer breakfast, lunch and dinner). At the end of the year they must pay an extra tax which represents between 10% and 30% of the incomes obtained during the year.
Throughout the island, especially in the most visited destinations, a network of casas without license exists. These are usually casas that do not reach the minimum comforts but still decide to risk accommodate tourists despite lacking the necessary permits. Be very careful about staying in a house without a license because it is ILLEGAL (see Question 49).
4. 
How to identify a legal casa particular?
All legal casas particulares of the island show a distinctive symbol on its front access. This symbol is a blue H capital letter rotated 90 degrees. The top bar of the symbol is larger than the bottom. The symbol tries to look like a house with its roof but the truth is that it looks more like an anchor. Under the symbol you can find the words "Arrendador Divisa" ("Lessor Currency"). This means that homeowners can rent rooms in the currency for tourists. The CUC (to know what a CUC is go to question 47).
There are also casas with a red symbol. These properties only accept local currency (Cuban pesos) and can only host Cubans. These casas exist because it is not allowed for a Cuban visitor to stay in homes that do not belong to her immediate family members such as parents, children, siblings and spouse. Thus, it is forbidden to stay in casas of friends, boyfriends or girlfriends (not married) unless an application to the immigration offices is previously made.
5. 
Is it safe to stay in a casa particular?
Casas particulares are very safe. Security standards and privacy of casas in Cuba are equal to those of a hostel or B&B in any other country.
Most rental rooms for tourists have lock in the door and, especially in destinations with lots of tourism, you can also find rooms with security box.
When you get to a casa particular, the owner asks for your passport and enters your data in a guest book to be presented at the Immigration Office within 24 hours from your arrival. You will be asked to sign in the book along with your data. If you are not asked to sign or they do not ask for your passport, you may have gone to a casa that is not legal.
This is the usual procedure whether you stay in the most luxurious resort on the island or in a casa with a humble family.
6. 
Can my stuff be stolen from a casa?
Renting rooms to tourists is usually the main source of income for hosts. Families therefore strive to offer a service that leave travelers satisfied. It would be counterproductive for them stealing from their guests or allowing the staff or other tenants stealing at home.
In addition, Cuba has very strict laws against those who steal or assault tourists because tourism is the main source of income of most inhabitants of the island.
Some sites like Frommer's have received in the past occasional notifications of robberies in casas particulares. As they say:
This is an extremely rare occurrence, since renting rooms to tourists is the main source of hard currency for Cubans. Putting this at risk is, quite frankly, idiotic in Cuba's economic climate.
7. 
Is there privacy in a casa particular?
In general, the level of privacy is greater compared to the privacy you will experience staying in a house in another country.
In most cases, the rooms leased to tourists have lock and the owner will give you the key during your stay. Usually, rooms also have a private bathroom and even minibar and air conditioning.
Many times, the space where the family lives is physically separated from that intended for tourists (on different floors or areas). There are usually common areas such as patios or terraces where you can meet other travelers or sit and chat with the owners.
The family is always at your service and ready to attend to your questions and give suggestions. But that does not mean you will be 24 hours a day with them. Take the breakfast time to get good advice on what to see and where to eat and spend the day exploring the city on your own.
8. 
Why stay in a casa particular?
There are many reasons why stay in a casa in Cuba may be the best option for you. Here are the 10 reasons that convinced me:
10 reason why you should stay in a casa particular in Cuba
It is much cheaper than staying in a hotel (see also question 13).
It allows you to see firsthand what life is in Cuba.
You can count on homeowners to indicate you places to visit or activities not listed in the guidebooks.
Many of the houses offer meals and dinners that are better than those you can find in restaurants.
The hosts will give you tips on how to avoid certain areas of the city or be alert to potential scams (for more info about scams, go to question 29).
If you stay for a long period or if you have a special affinity with the family, you will be soon treated as a good friend and even as a member of the family.
To immerse yourself in recent history: Chatting with the homeowners about the Revolution or politics will enrich your historic perspective and is a fantastic way to learn facts of history not generally recorded in textbooks.
The best way to get good cohibas, especially in Havana, is asking the owner of the house.
You are helping small Cuban entrepreneurs to build their business.
You can meet other travelers like you who are also staying in the house.
9. 
How are the accommodations of a casa particular?
You can usually stay in a private room. Generally, private rooms have their own bathroom, but sometimes the bathroom is shared with other tourists (but not with the family). Most houses have locks in the rooms. Depending on the rules of the house, the owners will keep your key or will give it to you during your stay.
You can also find private rooms with separate entrance. These are renewed homes or apartments where the access for the tourists has been divided from the access for the family owner and staff.
Another option is staying in holiday apartments. These are fully furnished accommodations independent from the area reserved for the family host. Sometimes the apartment is part of the house, separated from it by a partition with a door that connects both sides.
You can also stay in studio rooms or mini-apartment: These are usually "loft-like" spaces with a single room, kitchen and dining in one room, and a bathroom. Sometimes these apartments are part of the house and are separated from the main house by a partition.
Finally, you can find independent houses or "villas". These are independent properties with several rooms such as bedrooms, kitchen, dining room, living room and bathroom. Some of these may even have other amenities like a pool.
10. 
What amenities do casas particulares offer?
It depends on the type of casa you choose. Many houses, especially outside the tourist areas, are quite modest and do not have all the amenities.
The minimum you should expect to receive are clean sheets, towels, and toilet paper. Cherryl Howard recommends to take your own towels, sheets and even pillow from home. In my opinion, you may need them if you plan visiting any city or region not much frequented by foreigners. If you decide to take your own towels or sheets, do not bring back with you. It can be a nice detail to leave them to the family of the last house in which you stayed just before returning from Cuba.
Chances are that your room has air conditioning or at least a fan. It is convenient to check it in advance since the nights in Cuba can be very hot, especially between June and October. If your casa does not have air conditioning you should pay less.
Your room will probably have a closet or shelf where you can leave your clothes and a bedside table with a lamp. Some houses have a safe box, TV and fridge in the room.
Most rooms have key lock. Depending on the rules of the house, the owners will give you the key or guard it for you.
Some houses have separate entrance, which gives more privacy.
Many rooms are en suite, although sometimes the bathroom is shared with other tourists (but not with the host family). Most colonial houses, although very attractive, can not have a bathroom in the room due to the layout of the house.
I recommend you to check or ask the owner about the elements that are important to you: Safe box, air conditioning, private bath or elevator. Keep in mind that there are casas that are not on the ground floor and you might have to walk with your luggages up (and down) the stairs.
11. 
Do they supply shampoos and soaps like hotels? What about hair dryers?
Many homes have hygiene basics such as toilet paper or soap. However, it might be difficult to find a hair dryer, deodorant or even shampoo. Keep in mind that these are considered luxury products and are very expensive to buy in Cuba.
I recommended you to carry in your dressing case all you may need for your hair care, oral care, and personal hygiene as well as a small medicine kit (aspirins, band aids, antacids, condoms).
As for the hair dryer, taking into account the sunny and warm climate of the island, you can probably do without it and let the hair dry to the wind.
12. 
How much is a casa particular?
Depending on where you want to stay and what time of the year, staying in a casa particular can cost at least between 15-25 CUCs in low season and 20-35 CUCs in high season (see Question 45 to find out when is the high season is).
The price of the accommodation includes cleaning and bed linen changing, towels, soap and toilet paper.
The most expensive destinations are the houses in Vedado and Miramar in Havana. Prices also vary depending on factors such as:
Main factors affecting the prices of a casa particular in Cuba
The number of guests staying
Number of nights that you spend in the house. Longer stays (3 or weeks more) often have discounts that you can negotiate with the owner
Guest status (students usually have discounts; see question 35)
The location of the house: the less touristy the area, the cheaper it usually is
The amount of taxes that the owners have to pay for the house: is determined by a formula that takes into account the number of rooms available for rent, the surface of the house intended to tourists (including common areas) and the location of the house
The popularity of the house. There are houses that have become really popular and have a great online reputation or word of mouth. Many often exploit his fame to "inflate" their rates, especially when the demand is huge like in high season
13. 
Should I choose a casa particular or hotel?
If you have a small budget, casas particulares offer better price/quality ratio than hotels you can pay with that money.
If you prefer or can afford stay in a 4 or 5 star hotel, go ahead. But between staying in a 3 star hotel and a casa particular, choose the later.
Besides, you have all the other countries of the world to stay in hotels. Accommodations in casas are a real experience in itself, and is part of the appeal of travel to Cuba.
If you prefer the comfort of a hotel but want to explore the island, I recommend you not to totally discard casas particulares during certain stages of your trip. For example, Viñales and Trinidad are highly demanded destinations and have little choice of hotels, so staying in a casa particular can be a safe option to enjoy these cities.
14. 
Are prices of casas negotiable?
Due to the high demand of tourists, negotiate discounts with the hosts is increasingly difficult, as they often have their rooms occupied without having to make discounts. This becomes much difficult if you do not speak Spanish.
Note that if you are traveling alone it will be very difficult to get a discount. A lone traveler typically pays 70 or 75% of the cost of a room for 2 people (see question 39). If you are traveling with friends or family with young children and share the same room, you will get the most out of it.
If you're traveling in low season, try to negotiate a lower rate. If you're going to have a long stay (one month or more), it could also be interesting asking for a monthly fee rather than a daily fee.
15. 
Do prices include breakfast?
There are very few casas that include breakfast in your room rate. Most offer good breakfast for an additional price of 3-5 CUCs per person. It is usually a full breakfast including tropical fruit juice, coffee, fruit, toast and even omelets. The menu rarely changes from one day to another, so you may want, if you stay for several days, having breakfast at a nearby cafe for a change.
Keep in mind that casas particulares can only offer food to tourists if they pay an additional food tax. So, it might be the case that the owners of your casa are not allowed to offer you breakfast. If so, do not worry; you casa is probably located near cafes and paladares (restaurants run by self-employers) where you can also take a good breakfast for about 5 CUC.
16. 
Can I have dinner in my casa particular?
Yes, you can, and it is definitely recommended. Most households pay a monthly gastronomic tax enabling them to offer meals to their guests. These houses often serve varied, tasty and generous portion dinners at very reasonable prices.
Casas particulares serve authentic home cooking that in many cases is better (both in price and taste) than that you can find in restaurants and hotels.
17. 
How do I find a casa particular?
This is the million dollar question. And there is no single answer. Depending on the time you have and how bold you are, you can find a casa particular in 4 ways:
4 ways to find a casa particular in Cuba
Show in a casa without reservation. It is the most risky option (especially if traveling in high season) but it might be your only option if you have decided travel to Cuba in the last minute and have no time to search for accommodation.
Booking on your own without intermediaries. Basically is to find out the name of a casa you like, googling for contact details of the house and email or call the owners to arrange a booking.
With "free booking coordinators". These are sites that allow you a "totally free" booking. Actually, for every booking processed, coordinators receive a commission from the house. The problem is that this commission is usually included in final the price you have to pay. So, sorry: it's not free.
Through a intermediary platform. There are many (AirBnb, Wimdu, Homestay, …). These platforms allow you to search a house that suits your needs, check the availability of rooms on the dates that interest you and confirm the reservation. Booking process involves paying a management fee.
Let's see in more detail the advantages and disadvantages of booking a casa particular with each of these 4 methods.
18. 
Can I travel to Cuba without having booked my accommodation?
Until early 2014, you could take the chance to travel to Cuba without booking you casa in advance if you visited the country during the low season period (May-June and September-October). You only needed to ask a taxi driver at the airport, since they all have contacts with legal casas particulares.
However, due to the explosion of tourists on the island, most of the legal casas are booked in advance and if you opt for getting carried away by a taxi driver, it is likely to lead you to an illegal unlicensed casa. This is a problem (see question 49).
Note that if you show up in a casa particular recommended by a taxi driver or jinetero, he will expect to get a commission of between 1 and 5 CUC that will be irretrievably added on the bill of your stay.
My recommendation is to secure at least your first night in Cuba.
Once you are in the casa of a host, you can ask him for help to find accommodation in the following nights. Still, be aware that finding accommodation in high season (November to April) can be really difficult in destinations with high demand such as Havana, Vinales, Varadero and Trinidad.
19. 
How can I make a reservation without intermediaries?
Finding information about casas particulares on the net is quite easy. Not only do you have TripAdvisor or LonelyPlanet at your fingertips, but also platforms like Wild Caribe that provides the contact information of hundreds of houses in Cuba with photos and ratings of other guests.
With a little patience, you can find the house that perfectly suits your needs. Once you know what house you are interested in, you only need to contact the owner.
How? There are two ways to do this.
1. Dedicating 2 or 3 days of your life to Google search the information you need
The steps are simple:
First you have to search in Google which are the best neighborhoods of each city where you want to stay.
Then you can open another tab and search for the names of houses in that area.
Then, for each house on your list, I recommend that you find out if it is legal (many casas in Cuba run without having a hosting license. Illegal casa = problems for you).
Finally, once you have discarded the houses without a license, look for the contact details of the "good" houses.
For this step you only need to write in your search engine the name of the house and the word email. For example: "Casa Pintor Habana email":
Now, be prepared to dive in dozens of forums, blogs and pages to get the contact phone and email from that house you love.
But you still have one last obstacle:
Know whether the owner of the house still responds to that email that you have found diving through a forum in a message of 2011.
How? You have no choice but to try. Send an email and wait. Maybe in a couple of days you will have an answer. Maybe not.
2. Using an updated directory of casas
Recognize it. You don't like to waste time looking in a sea of forums, blogs and travel pages the phone or the email of that house you like.
It's exhausting.
And I get it.
That is why my colleagues and I have set up a directory with the contact details of the best houses in Cuba.
We have checked each email and phone and we have divided it by destinations so that it is more comfortable to find and contact your favorite house.
And, of course, they are all legal.
In a matter of minutes you will have the phone numbers and email of your favorite homes in Havana, Trinidad, Viñales and Varadero.
So you can save time and devote it to other preparations of your trip.
20. 
What problems do I face if I book without intermediaries?
To book by yourself all you need is the phone number or email of the owner of the house where you want to stay.
If you choose to write, you should know that the quality of Internet connections in Cuba is not the best.
Your email may take several hours to be replied. In some cases it is because email communications in Cuba are sometimes "dropped". Or it may simply be that your potential host consults the email when he has access to a computer.
Therefore, I recommend using the phone as the most reliable contact method. Hosts always carry their mobile phone and they tend to answer or reply texts instantly.
If you are already on the island, you can call from any establishment. Just ask the manager if he allows you to make a local call.
If you are organizing your reservation outside Cuba, you can text him for checking availability or make a quick call from Skype or another service that allows you international calls.
Of course, I must inform you that if you reserve for yourself, you may be affected by the phenomenon of double booking:
Get to your house and find that your accommodation is already occupied by another traveler.
Yes. This happens.
And the consolation is that it happens both when you book by yourself AND when you rely on platforms like AirBnb to manage your reservation.
And why does it happen?
You must understand that Cuba is a country with economic difficulties, that a license of accommodation is really expensive (see question 3) and that, after all, your arrival is not guaranteed. And if by any chance you would not show, the family of the house would not receive any financial compensation.
If you find yourself in this situation, try to be understanding and do not get angry with the owner of the house.
Not a pleasant situation, but you must be prepared for it.
That's why I recommend you to have a Plan B.
Which? A phone list of alternative houses to stay.
If the owner of a house cannot accommodate you, take out your phone list and ask him to let you call. He will pleasantly do so; The hosts in Cuba are really friendly people.
And what if you do not have a list of alternative houses with you?
Just ask if he knows of another nearby house where you and your partners can stay. Surely he will recommend you some in the area. Just make sure it is a legal casa and not "la casa de un primo" ("a cousin's house"). Remember that staying in casas without license can get you in trouble (see question 49).
21. 
Can I use CouchSurfing to find accommodation in Cuba?
You can. But do not expect finding legal housing. CouchSurfing and similar websites are crowded with illegal casas that offer their accommodation for prices even low for the standards of Cuba. Distrust them.
Otherwise you might experience in your boots what happened to Capitane Remin during his first night in Havana:
Remin made an announcement in CouchSurfing and a hostess offered a single room in downtown Havana for just 10 CUC. When he appeared at the house, it turned out that the room that had been promised was not. Instead, the hostess installed him in the attic apartment with two other guys. Since it was midnight, Remin had no choice but to accept the bed. The worst was when he woke up at 3 AM by the squeak of the bed base next to him: one of the roommates had arrived with a companion and they seemed to have no plans of wanting to use the bed for sleeping.
22. 
Should I pay a deposit or in advance when making a reservation on my own?
It may seem like paying a deposit for a reservation with ensure your room, but the truth is that there are no guarantees.
You should never pay in advance a reservation you make on your own in a casa particular unless you know the hosts and have a good relationship with them.
If the owner knows you as a regular repeat guest or you have someone in Cuba booking the room for you, there is a good chance you will get the room you want.
Otherwise, looking at the situation from an owner's perspective if another tourist knocks on the door before you arrive and wants to rent for a month, you can guess who is going to get the room even if you payed a deposit for your single (or several) night stay.
23. 
How can I book with "free booking" coordinators?
Free booking coordinators like AlojamientosEnCuba or BBInnVinales are portals that list casas particulares and assure they do not charge for their service.
The truth is all these portals charge casas a commission of several CUC per night and room booked. This fee is irremediably passed on the final price you have to pay for your stay.
If you choose to make your reservations through these portals, you will be usually asked to fill a form with details of your dates and number of guest for an intermediary to contact the house in which you're interested. The intermediary with reply to you telling whether you casa is available.
The advantage of these services is that usually, if a casa is not available, intermediaries might take responsibility to search an alternative that resembles the house of your interest. You should make sure, though, that the alternative is a legal home with a lodge license in order.
24. 
What problems may I have when booking with "free" booking coordinators?
The first drawback is that is not true that they are free. Each booking has associated a commission of several CUC per night that the house must pay to the portal. And usually houses who advertise on these sites "inflate" their prices to make the guest the one who assumes the commission.
The second drawback is that, as with a reservation made on your own, there are no guarantee that the host will respect your booking unless you have paid a deposit or prepaid your full stay.
You should know that is a common practice among hosts that advertise on these sites to ensure that they have a room available for you although it may not be true. You have to understand they do so in case someone doesn't show up.
If you show at the casa and is busy (which is likely) the host will come up most likely with an alternative ready for you in the area (from which he will take a commission for sending you there). Nevertheless, keep in mind that you can stay without alternatives especially if you visit the island during high season.
If you are sent to another casa (which you are not obliged to accept, but it might be your only alternative if you arrive in the middle of the night) be prepared to pay a commission and make sure the alternative they offer is legal.
25. 
How do I book with platforms like "AirBnb"?
Intermediary platforms like Airbnb, or Homestay allow you to search a house, check the pictures and ratings of other guests, check availability of rooms on the dates that interest you and process the booking. In return, they charge a fee with which costs are covered and services such as secure payment are provided.
In most of these platforms, the traveler pays in advance via secure payment the amount of the full stay and the platform releases the payment to the host when the guest notifies he has effectively arrived to the house.
If you decide making your bookings with an intermediary, we recommend it to be an expert in Cuba.
26. 
Are there problems with booking casas in Airbnb?
Yes. And not few. A reporter of Mercury News asures Airbnb has not been able to tackle the phenomenon of double booking (showing in your casa and find that is already occupied), mainly due to difficulties with Internet access in Cuba.
Due to the poor supervision Airbnb does on the houses that are advertised on its website, there have been numerous cases like the one Amanda Macías reported in Business Insider, who paid US$ 840 for a 7 days stay in "Diana's luxury apartment in the heart of Havana" only to discover that the only luxury her casa had was in the name of the ad.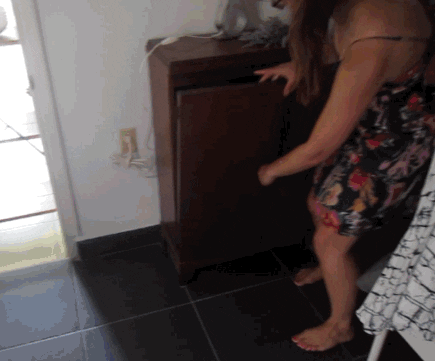 And that's another Airbnb's malpractice denounced by Taylor Martin in CNET: the indiscriminate use of professional photographers with the aim to beautify the accommodations in Cuba to the point that they have nothing to do with the actual appearance of the house.
Wild Caribe is the right platform to get contact details of your casas particulares because:
We are specialized in Cuba,
We supervises each one of the listints published on our site,
We select only those houses that meet the European quality standards,
We provide the contact information of the most valued houses in Cuba,
We help you save search time. So you can dedicate yourself to other preparations of your trip.
We show you in a document the contact information you need to be able to move freely on the island and
It's a reliable plan B in case you don't have accommodation available when arriving at your destination.
It's that simple: Find your favorite home and call or write an email to the hosts to book straight away.

28. 
How do I find my pre-booked casa in each town?
Even with a booking, it's a good idea calling or sending a mail to the owner of each house before you get to your city. Like the guys from Goats on the road recommend, the owners are willing to call ahead to your next home to inform the host that you are on the way. Often your host will meet you at the bus station with a sign with your name or send a taxi driver he trusts to picked you up.
It is important to arrange the collection with your host to prevent possible scams with "jineteros" (hustlers) who often roam the bus stations and airports in search of unwary tourists.
29. 
What is a jinetero and how to prevent his scams?
Jineteros are opportunistic people who are around airports and bus stations and make every effort to take you to casas (not always legal) that guarantee them a commission for each customer they bring.
If you have a booked casa and one of these people offers to take you there, he will try to convince you that your reservation is not valid: Sometimes they will tell you that the casa you booked is already full; sometimes will take you to the door, insert the key in the lock and simulate that is closed, saying that the owner is gone; or they will even say that the owner has moved / died / left for a journey … and that they can lead you to a very similar home close by (from which receives a fee).
Because of the economic difficulties these people face, jineteros will not hesitate to use all his tricks in order to get a commission.
Be alert and do not let yourself be fooled by these sleighs (more on jineterismo in question 39). If you have a booking, show yourself strong and secure and insist on him taking you where you have your booked accommodation.
30. 
What is expected of me as a guest of a casa particular?
If you have made a reservation, you should respect it and show up at the agreed date. If you do not show, you are making the host lose around 25 CUC. Probably not much for you, but it's a small fortune for a Cuban.
It is really important that you respect this system based on mutual trust because those who don't are pushing some owners to stop respecting reservations.
If you show up without a reservation and the house is full, the owner will suggest the home of a relative or friend where you can stay. There is no obligation to stay in these places, but can save a lot of time and racking, especially if you carry a lot of luggage. Of course, be prepared to pay some commission. And above all, make sure you stay at a legal house.
If you are going to spend some days in a modest house, consider wearing a small detail for the family, especially if they have children. Colored pencils, books, medicines, hygiene products, clothing or a set of towels is something that will be really appreciated and will allow you build a special bond with your hosts and enjoy even more the stay.
Finally, don't forget to make a review of your stay on the Internet. A good review costs very little, but has huge value. This is especially important if you had a good stay and you felt at home. A sincere and honest review not only will help the business of the family that received you at home, but also help other travelers like you to better choose from the wide range of casas in Cuba.
31. 
Can I bring a girl or a boy to the casa?
It depends.
Always ask first the host before bringing someone home. You may be permitted to invite a friend to dinner or organize a small party in the backyard.
But if you go out at night and know someone after drinking a mojito or two, it is not very appropriate to bring that person for a night of unbridled passion. Even if you are a guest who is paying for a room, you are staying in someone's home. Be respectful.
If, on the other side, you stay at a full house only for you (with no staff nor hosts) it may be less uncomfortable for you and your host to bring someone to spend a night.
However, if you think it is likely that during your stay you will bring someone, it is best to tell the host upon arrival, as there are houses that don't allow company and even don't accept bookings from single men.
32. 
What should I expect from my host?
The main advantage of staying in a casa is that it is a great way to meet and interact with Cubans. Something that you really can not do at the "official" resorts and hotels.
Most hosts will be happy to give you good advice on places to visit, warn against possible swindles, recommend places to eat and drink, help you arrange the transportation to your next destination, make phone calls to your next home or even help you find good cigars cohibas.
Of course, your host must honor your booking.
Since it is not usual to confirm bookings by paying a deposit in advance and, unfortunately, many guests do not show, some owners are forced to accommodate the first tourist who knocks the door for fear of having an empty room. If you have a booking and this happens to you, be understanding and ask him for help in finding an alternative accommodation. There's always one.
33. 
What should I expect to find in a casa particular?
Expect the unexpected. Especially if you don't use a website specialized in casas particulares in Cuba such as Wild Caribe 🙂
Cherryl Howard explains in her blog that her experience in a villa in Vedado was wonderful, but with occasionally unpleasant surprises: A cricket that kept her from sleep during the first night and a power surge when plugging her hair dryer that left the house without electricity for an hour and her hair dryer completely useless.
In some neighborhoods of Havana intermittent water shortages occur and many of the houses have no hot water.
If you choose an accommodation with very low prices or located far from the inflow of tourists, be prepared to meet with insects or find that your sheets or towels are not very clean.
In these cases it may be advisable that you bring your own set of sheets and towels. And it would be to give them to the family as a present if they managed to make you feel like home under their roof.
34. 
What is the best area to stay in Havana?
It depends on what you want.
A casa in Old Havana will place you in the heart of the old city and allow you to move on foot to the main tourist spots in Havana.
Centro Havana has many casas, but some consider it a residential district inhabited by a diverse and multicultural population that might generate a feeling of insecurity.
Vedado and Revolution Square offer accommodation in buildings of the mid-twentieth century with great views of the city. Vedado is a residential neighborhood where you can find dozens of wonderful casas particulares.
All casas in Playa, Miramar and beyond are in residential areas away from the main tourist spots. You will need a rented car or taxi to move from there to the center of Havana.
35. 
Any advice for students?
If you are traveling for studies to Cuba, stay in a casa particular is a good way to immerse yourself in Cuban culture and enjoy affordable accommodation.
If you need to stay for a long stay (one month or more), it is appropriate to ask the house for a monthly fee rather than daily. Also try to agree a price for meals (at least breakfast and dinner).
Location and comfort are the key elements you should keep in mind when choosing your casa, as it will be a long stay.
If you do not know the city well or you're not sure which neighborhoods are best for you, I always recommend booking a home for a brief adjustment period (7-15 days). On the ground and talking to the locals it is easier to find the ideal casa. And more in Cuba, where homeowners are especially hospitable.
36. 
Any advice for senior travelers?
Cuba is a very nice destination for senior travelers. In Cuba the elderly is treated with respect and deference.
In addition, Cuba is a particularly safe country with low crime on the streets. With regard to eating food and drink, it is safe in general and you just need to take the usual precautions when changing diet, water and schedules.
However, do not expect to find specific discounts for senior tourists once you get to the island. In Cuba you will be considered like any other tourist.
37. 
Any advice for family travelers?
Cuba is excellent for families, especially if you are looking for a beach destination with a variety of activities and entertainment.
If you want beach and sun, Varadero is probably the quintessential family destination with a variety of water activities and land adventures such as nearby caves that you can visit and explore with your family.
Cayo Coco, Cayo Guillermo and Guardalavaca, less crowded than Varadero, are also interesting destinations to enjoy the beach in family.
If your kids are a little older, they will love touring the wonders of colonial Old Havana, with its forts and castles. Hotels and tourist attractions make discounts for children under 12 years, as well as the tourist bus service Viazul.
Riding, visiting the Indian Cave in Viñales (3 hours drive from Havana), getting lost in the streets of Cienfuegos and Trinidad (at 3 and 4.5 hours from Havana by car) or swimming at El Nicho falls (3 hours from Havana) are excellent activities outside Havana for the whole family.
If you have 10 days for a family trip, I recommend the itinerary proposed by Victoria in Globetotting.com. Kids will love it!
If you share the room with your children in your casa, you will draw the most of your budget for accommodation. In case you also need babysitting or cot, we have several houses that offer this service in Wild Caribe.
38. 
Any advice for women travelers?
Although Cuba is a really safe country for tourists, it is advisable to take the usual precautions if you are a woman traveling alone.
Women should be careful when walking alone at night, both in Havana and in other more remote destinations. However, walking home alone at night in small provincial towns is quite safe.
Cuba is a country with a strong macho behavior and men tend to have a very open sense of sexuality. It is very likely that a woman walking alone down the street receives stares, comments, compliments or whistles, especially in Santiago and Havana.
It is best to ignore the situation and keep walking rather than trying to reply with a witty answer. Cuban men are quite insistent, but if you ignore them they will catch the message. If not so, simply tell them "Déjame en paz" (Leave me alone). In the very unlikely case the situation gets out of control, an insult will work like a charm.
As for nightlife, Havana offers many party places where having fun. But you should know that, since most islanders do not have too much money, they don't spend a lot on night parties. The people of Cuba do not usually frequent bars and nightclubs, where you will mainly find other travelers like you. Cubans usually stay with friends in a public place like a park or along the Malecón, to chat, have some drinks and playing music.
If you are staying in a casa particular and want to have a real Cuban party, ask your host. Surely there is someone in the family (a son, a nephew) of your age who will be happy to take you to one of these approach one of his improvised parties. Let yourself go and you'll see how it can be one of the best experiences of your life.
39. 
Any advice for single travelers?
Cuba is one of the safest countries in the world for tourism. Remember that there are serious repercussions for Cubans who commit crimes against tourists and locals, so traveling alone to Cuba poses no danger or specific threat. Of course, you should never forget to put common sense in your luggage.
Thus, lone travelers, especially women, should be careful if they decide to walk alone at night in the streets of Havana and other more remote destinations.
Perhaps the biggest drawback to tourists traveling alone is the "jineterismo" which is a way of life in Cuba. In many cases the jineterismo is synonymous with prostitution, but not always.
Sex tourism and prostitution are common in Cuba and it is very usual for people traveling alone (both men and women and of any sexual orientation) to receive constant offers of company and even more.
In some cases, the terms are clearly established and both parties agree on a price. On other cases, the jinetero or jinetera seeks only to be invited to a good meal in a restaurant, have something to drink, that you buy some clothes, food or necessity products or is simply looking to have some fun with you.
Many jineteros seek to cement a relationship with foreign tourists that could lead to marriage and thus improve their long-term way of life, whether in or outside Cuba.
If you are staying in a private home and you want to take someone to your room, we recommend you do bring him/her only if you have the express permission of the owner (see question 31).
40. 
Any advice for gay/lesbian travelers?
Homosexuality is not illegal in Cuba but in general, the island is not a benchmark for the rights of gays and lesbians.
Although the situation has improved in recent years, homophobia and social rejection towards gays and lesbians still prevails.
Fortunately, gay tourists often receive better treatment than local gays and lesbians. Note, however, that you are in a macho society and gestures of affection between same sex is seen as something rare in the country. It is important to have in mind the social climate of Cuba and to be aware that some gestures and behaviors may not be well seen.
The only tourist destination that declares to openly accept gays and lesbians is Santa Clara.
In mid-May a Carnival of gay and transsexual pride is celebrated.
If you stay with your same-sex partner in a casa particular, we recommend choosing a gay-friendly accommodation. In Wild Caribe we love diversity and we ask our hosts if they allow gay couples to stay in their homes. 80% of our houses, scattered throughout the island, are gay-friendly. Here it is the listing of +100 gay-friendly casas in Havana.
Below I leave some details of the struggle for the rights gays and lesbians are gradually conquering in Cuba:
Conquest of LGBT rights in Cuba
For decades after the Revolution, homosexuals were persecuted and sentenced to prison and hard labor.
Fidel Castro publicly made himself responsible for the treatment that the government gave homosexuals during the 60s and 70s.
Some well-known films as "Fresa y Chocolate" have addressed homosexuality in Cuba, although the social rejection and sexist vision still currently prevail.
Raul Castro's daughter, Mariela Castro, heads the National Center for Sexual Education and champions the rights of gay, bisexual and transgender.
In May 2008 national television broadcast Brokeback Mountain, the first gay-themed film issued in Cuba.
Since 2010, the 4th of May is considered in Cuba as anti-homophobia Day, promoted by Mariela Castro.
Cuba is currently in the process of negotiations to legalize same-sex marriages.
In 2008 sex change operations were legalized.
In 2010 a documentary starring the first transsexual in Cuba was published. In the film his gender transition process is detailed.
41. 
Any advice for black travelers?
Officially, about one third of the Cuban population is black or mixed. In fact, it is estimated that the actual proportion is two-thirds (or more) of the population.
This allows a black person to enjoy some "ethnic mimicry" which can be an advantage to mingle into the environment or even avoid becoming a victim of scams.
Cuba officially proclaims itself indifferent to skin color. And the strong Afro-Cuban presence and the high degree of mixing seem to confirm this. At least on the surface, as in the society, although much more tolerant and less male chauvinist than during the Revolution, some racism persists, but in more subtle ways:
Racist comments are so unfortunately common as in many other countries. Many Cubans assume that almost all jineteros and jineteras (hustlers and hookers; see question 29 and question 39) are black when in fact, the phenomenon of jineterismo is universal.
However, a guide written in 2010 by Frommer's alerts of situations where a black or hispanic tourist may suffer racial discrimination:
Most Cubans also believe that the police harass blacks to a disproportionate degree, and travelers of African and Hispanic descent may experience the same.

Spanish-speaking travelers accompanying Anglo-looking tourists are sometimes followed and questioned by police who ignorantly assume them to be Cuban hustlers working a beat. In fact, one other disturbing aspect of this situation is that black tourists are sometimes mistaken for Cuban jineteros and may be given a hard time by security personnel upon entering hotels, although now that it is legal for Cubans to enter and stay in hotels with foreigners, this should no longer happen."
In my opinion, these claims from Frommer's are exaggerated and, if it happened in the past, today are not representative at all of the treatment a black or hispanic traveler will receive in Cuba.
42. 
Any advice for vegetarian travelers?
Cuba is not a country for vegetarians. A vegan or vegetarian will not die of starvation, but will not have much choice on the menu …
Despite the lack of variety of vegetables on the island, the abundance of tropical fruit in restaurants and markets can satisfy your desire to eat green.
With respect to vegetarian dishes, the Moros and Cristianos ("Moors and Christians"; rice with black beans) are the star dish. Because they prepare it very well and because it is virtually the only vegetarian recipe typical of Cuba.
It is advisable to locate some Agromercado (vegetable market) near your accommodation where you can buy fruit and vegetables. You can find hundreds of street stalls selling "maní" (peanuts).
And if you follow a ovo-milk diet, you will not have trouble finding eggs, although dairy products are not widespread. If your diet allows you to eat fish, you can enjoy many places that prepare good seafood and fish.
In short, a vegetarian will not die of hunger in Cuba, but will not find any innovative cuisine outside the circuits of 4-5 star hotels & resorts.
43. 
Any advice for travelers with disabilities?
Having reduced mobility should not stop your desire to travel. Nowadays there are more options and resources than ever and Cuba has always been one step ahead when it comes to recognizing the rights of persons with disabilities or reduced mobility.
Nevertheless, Cuba is not an easy country to travel. Although there are several hotels adapted to travelers with reduced mobility, they are less than desirable. In addition, adapted transportation (public or private) is almost nonexistent.
Many of the streets of Havana are poorly paved and busy and in many neighborhoods, there are no sidewalks or are in very bad condition. This situation also extends to other cities.
Cubans, however, are very considerate and give preferential treatment to people with disabilities.
If you decide to travel to Cuba, my recommendation is that you try to stay at a high end hotel during your stay in Havana. If you plan to take a trip to a destination that does not have much hotel offer, you should consider staying in a casa particular.
Wild Caribe has a selection of more than 220 casas accessible for people with low mobility. Check out our listing of 50 casas in Trinidad, 31 casas in Vinales and 30 casas in Havana accessible for travelers with low mobility.
44. 
Any advice for travelers from US?
Currently US citizens are not allowed to travel to Cuba for purely tourism purposes.
As a citizen of the United States, you should know that it is a federal crime to travel to Cuba if you can not prove that you do it for one of the following reasons:
Official reasons under which a US citizen can travel to Cuba
Official business of the US government, foreign governments, and certain intergovernmental organizations;
journalistic activity;
professional research and professional meetings;
educational activities;
religious activities;
public performances, clinics, workshops, athletic and other competitions, and exhibitions;
support for the Cuban people;
visiting close relatives;
humanitarian projects;
activities of private foundations or research or educational institutes;
exportation, importation, or transmission of information or information materials;
and certain authorized export transactions
However, thanks to relaxation on travel regulations, it is possible to travel from the US to Cuba on cruise without making an intermediate stop. Technically, this is the only legal way for a US citizen to visit Cuba for pleasure.
The other legal option you have is traveling with a guided tour. We explain in another post how to visit Cuba legally with a guided tour.
Finally, it is important to know that although it is technically illegal for an American to travel to Cuba for tourism, the US government is not doing a particularly hard work to force compliance with this restriction. What does this mean? In practice, thousands of Americans are traveling to Cuba on their own for tourism.
Although I personally advise against because it is illegal and can lead to many problems, you should know that there are many Americans who dare to travel to Cuba from a third country (usually Canada and Mexico), since Cuba does not stamp your passport when entry or leaving the country and there is no "documentary evidence" of you having visited the country.
45. 
When is high season in Cuba?
The high season in Cuba normally covers the months of November to April which are the winter months in the Caribbean. During this time of year, rains are sporadic, humidity levels are low and temperatures during the day are perfect for walking and enjoying the beaches of Cuba (between 20-28 °C or 68-82 ºF).
The low season months are those of the Caribbean summer, from May to October, when temperatures usually stay around 32 ºC (89 ºF) and humidity levels reach 80%, increasing the feeling of hot flash.
46. 
When is the hurricane season in Cuba?
The rainy season in Cuba covers the months from June to October and are related to the hurricane season in Cuba. The greatest risk of hurricane formation takes place in the months of September and October. This is due to the considerable drop in temperatures recorded in September as a result of the influence of the anticyclone of the Atlantic.
To learn more about the weather in Cuba, you can see this post.
The Cuban Convertible Peso (CUC) is the currency used in Cuba for tourism.
The reference exchange rate for the CUC is 1: 1 to the US dollar, ie, 1 CUC = 1 USD.
You have to take into account that there is another currency used locally called Cuban Peso. A CUC is equivalent to 25 Cuban pesos.
To avoid scams, it is important that you learn to distinguish both currencies. In this post we tell in detail all you need to know about Cuban currencies.
48. 
Should I bring US dollars to Cuba?
If you stay in a casa particular, you should know that the stays are paid in CUC and always in cash.
I don't recommend travelling with American dollars if you can travel with another currency such as Euros, Canadian dollars or Mexican pesos, since the Cuban government applies an additional 10% tax when changing from US dollars to CUCs in exchange offices, banks, hotels, ATMs and any other facility that allows you exchange from US dollars to CUCs.
49. 
Can I get in trouble if I stay in a casa without a license?
Yes. And serious. Staying in an unauthorized casa is considered a serious breach of the law. Since these illegal houses do not have a guest book, you can have problems when leaving Cuba if there is no record of where you've been during your stay.
Avoid illegal houses and stay only for those with blue distinctive of "Arrendador Divisa" (see Question 4).
50. 
What are the 10 essential rules to stay in a nice casa particular?
10 golden rules to find a great casa particular in Cuba
Use a website with expertise in legal accommodation in Cuba like Wild Caribe
Choose a casa with good recommendations and distrusts the ones with very low prices (less than 15-20 CUC a day in Havana? Better not …)
Be patient if the host takes time or does not answer your booking request. Currently, communications with Cuba via email are really complicated.
Book your stay in advance. Unlike hotels, which have dozens of rooms, your favorite casa likely has only 1 or 2 bedrooms.
Find out or ask the owner about the important aspects for you: safe box, air conditioning, private bathroom, accessibility (elevator that works in the building if the house is not a ground floor).
Contact your host about 10 days before the trip to let him know that your reservation is firm and you will show up. It is also a good time to arrange the pick up from the airport with the owner.
Wear in your luggage everything you need for your hair and skin care, oral and personal hygiene as well as a small medicine kit (aspirins, Band-Aids, antacids, condoms).
Calculate that breakfast will cost about 3-5 CUC (it's not usually included in the price). Many casas also offer great dinners.
Reserve cash to pay your stay which can take place at check-in or check-out, depending on the rules of the house.
Make yourself at home: the hosts will respect your space and privacy. But you should not miss the opportunity to chat with them and discover the real Cuba.
These were all the questions that came to my mind regarding how to find a great casa in Cuba. If you have another question that I might miss, don't be shy and leave a comment below. If you find useful this post, please leave us a comment and share this guide with your friends.
Happy stay in Cuba!
14
brilliant comments